WINDOWS
Lisa Kottkamp
5.22.2020 – 6.14.2020


Photos by Sofie Amalie Andersen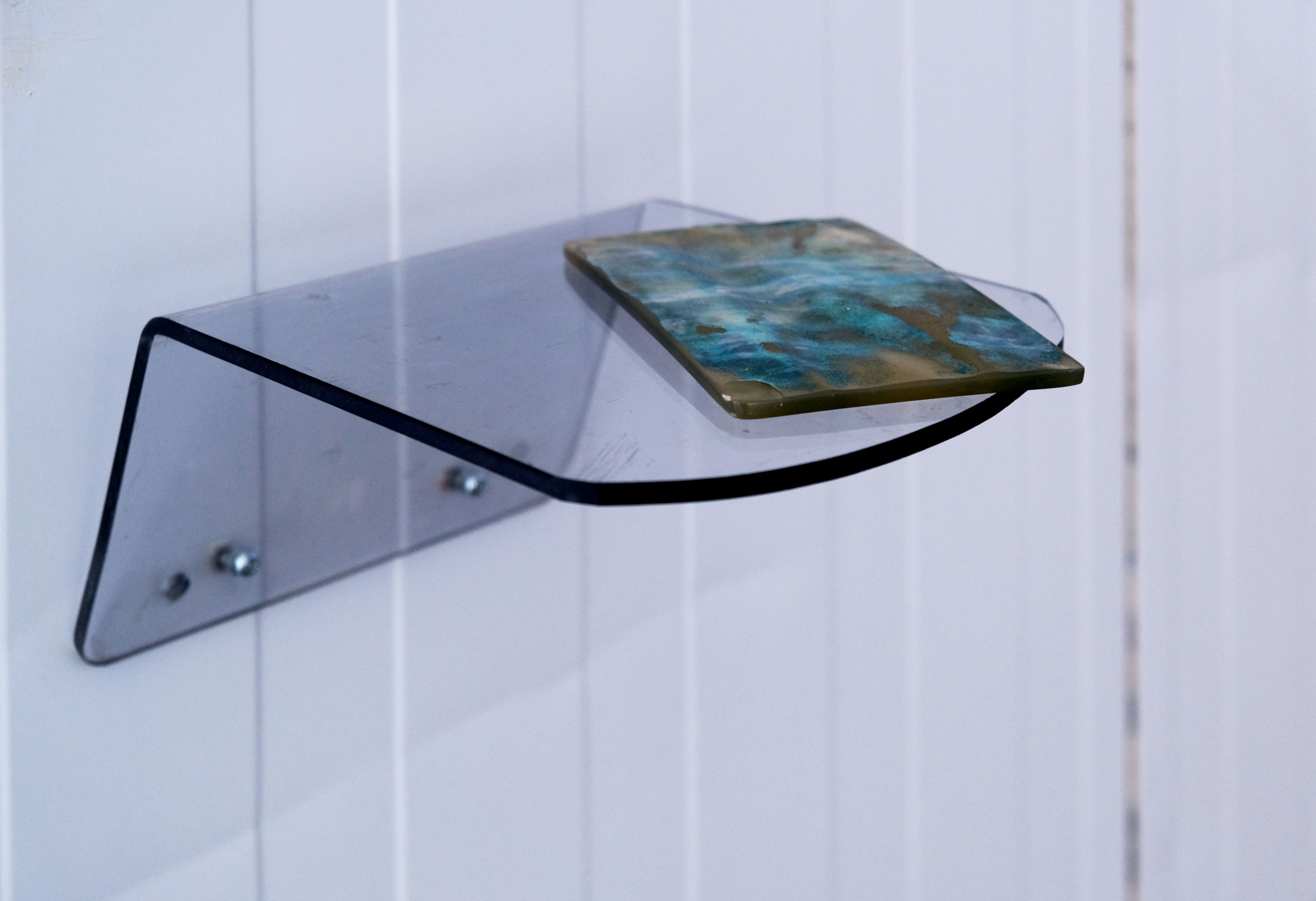 WINDOWS
"One could of course argue that this is not the real thing, but then — please, anybody — show me this real thing"

Hito Steyerl, In Defence of the Poor Image, 2019

The digital revolution didn't happen overnight. In the early 1980's the first software packages designed to enable everyday users to interact with the digital world were launched. They presented new friendly
interfaces
that didn't demand for the users to communicate in coded language but rather to navigate visually with instinct – in an almost physical interaction with the virtual reality expanding on the screen. In 1985 the company Microsoft launched their first version of
Windows
as a graphical extension to the already existing code system DOS. Soon after, in 1995
Windows
had developed into being a full operating system including the web-browser Internet Explorer – and it became a historical world wide success.
Microsoft reportedly named their operating system after the idea of a window with several panes in one frame. But what is a window in fact? Is it a space, a surface, a border or a substance? A material? A metaphor? The exhibition
Windows
by the artist Lisa Kottkamp connects to these thoughts and continues them.
The window in the exhibition space provides light to the installation when doors are closed. But it also draws attention towards the harbour industry outside, to the windmills, the sea gulls and well, the sea! The window separate the
inside
from the
outside
; the
here
from the
there
. It allow us to see elsewhere, to get new ideas and reflections and it reminds us of the imperative of moving, of seeing. But the question is what we are actually seeing. In Kottkamps installation a series of semi-transparent curtains is hung from the ceiling to the floor separating the space like tabs. Between the curtains are placed sculptural artefacts; facsimiles that interpret the content of other objects solidified in other materials. The curtains picture the same imagery in a reproduced, filtered manner but the original object it selv is not present. Or is it? Maybe the idea behind the crafted facsimiles and distorted reproduced images is in fact just as well what we can call
original?
In the publication accompanying the exhibition, Kottkamp has collected a series of photographs of the sky she has taken with her mobile phone and applied with different digital image processing filters with names such as
Oslo, New York
and
Cairo
. Like the curtains in the exhibition space these filters create a dreamlike perception of a supposed reality from another time and space. Or a colour graded version of what we (would like to) see from our window.
–
Lisa Kottkamp was born in Jena, Germany in 1991 and today she is based in Leipzig, Germany. From 2012 she studied at the Burg Giebichenstein University of Art and Design in Halle and completed a stay abroad in Vienna at the Academy of Fine Arts in the class of Monica Bonvicini. In 2019 she completed her studies with a master's degree at the HGB Academy of Fine Arts Leipzig. She exhibited her installations in numerous galleries and exhibition spaces, lately including the Spinnerei in Leipzig, and she has also organized exhibitions in Leipzig, Halle and Vienna.
Text by Sofie Amalie Andersen, May 2020
Download the publication here
Curated by Sofie Amalie Andersen
The exhibition and production of publication is supported by Statens Kunstfond and Bornholms Regionskommune